Limitless
After the runaway success of 'The Hangover', Bradley Cooper quickly became somewhat of a household name. With his knack for comedy proven, he had yet to prove himself as a capable serious actor. Limitless seemed to be the perfect opportunity to show that there's more to this just above average looking Hollywood star.
In Limitless, Bradley plays the role of a washed out writer who has nothing going for him. This all changes when he is introduced to a new designer drug that increases a person's mental capacity tremendously, without any noticable drawbacks. Whilst this might sound like a cleverley disguised pro drug campaign, things quickly turn sour, as the lead's dependancy on the drug leads to some very unhealthy lifestyle decisions.
There's however more to the plot than simple drug addiction. Wrapped around this chewy, druggy centre is a heavy focus on corporate politics, steered beautifully by the film's main antagonist, Robert de Niro. While there's a lot happening, director Neil Burger (The lucky ones, The Illusionist) has managed to keep everything quite tight and interesting. The corporate political subplot actually helps to give the film some needed depth, even though it does kinda feel like you're watching two neatly stitched together films instead of one.
The film's own take on the classic 'drug-o-vision' made me a bit queasy, but actually does a great job in highlighting the drug's super intense effects. A simple score complements the films ups and downs quite well.
With all these compliments, comes the realisation that the film is far from perfect and actually comes across very forgettable. The main reason for this is that the film tries to be just too many things all at once. Part comedy, part action, part psychological thriller and part crazy – Limitless is quite limited by it's lack of a proper golden centre. This results in a fun ride, but one you soon forget as soon as you get onto the next one.
"Part comedy, part action, part psychological thriller and part crazy – Limitless is quite limited by its lack of a proper golden centre."
Nevertheless, Limitless is a very commendeable effort at genre mixing that many will find quite intriguing – from drug junkie to aspiring corporate snake. Just don't expect any mind bending and revolutionary outcomes.
Highlight: It's been a while since I was this excited for correctly predicting the outcome of a scene: Blood is involved.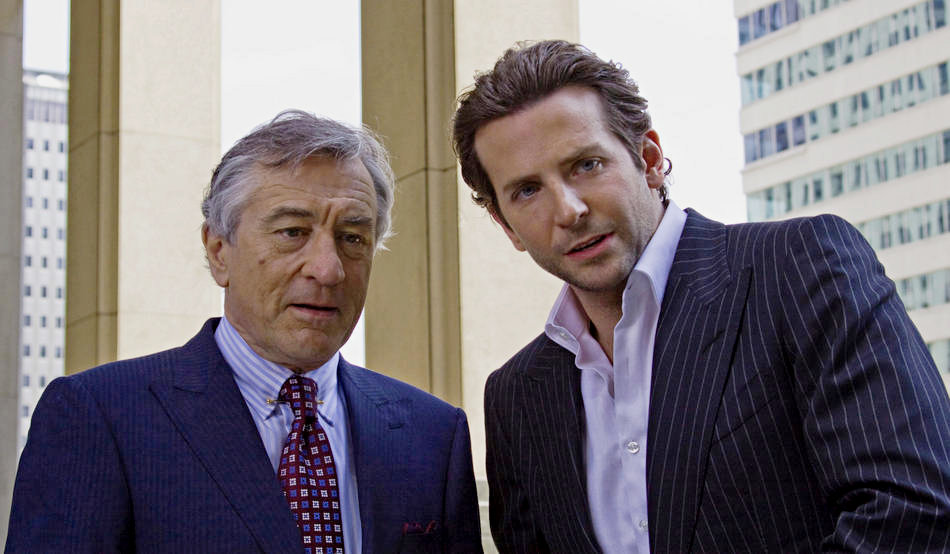 I really struggled to get a proper pic...
Rating: 3-and-a-half Meerkat Tails